In today's generation, more technological advancements have come to light. You can find these advancements are all around. Whether in your home or within your workplace, they are present everywhere. An excellent example would be an automation lighting control system. When you control lighting, it goes beyond simply turning it on and off. Surprisingly, these intelligent systems can also help you reduce the energy you consume daily.
Automation allows you to use your lighting efficiently. The lighting control systems companies assure convenience. You can utilize them any time you want. You can have multiple functions, such as dimming, programming themes, or applying motion and occupancy sensors. This way, it does not only work indoors but also outdoors. And you can manage all of its settings remotely. The commands will be wireless, through an application you can access on your smartphones.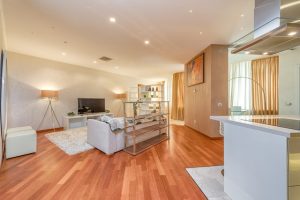 Moreover, these control systems aid in security. How? When you are in the workplace, the motion sensors will turn on whenever you come in. This method discourages burglars from robbing your place. The commercial lighting control systems also aid other security devices. It helps cameras capture more visible angles since there will be more light. When you have a better view, you also secure the vulnerable areas, such as the hallways, from any suspicious activities.
When you automate light controls, it reduces the monthly bill expenses. The automation lighting control system utilizes a timer for scheduling, specifically in workplaces. It dims the light to a night mode when it's past working hours. When it is in the middle of the day, and the sun is high up, it activates the daylight mode. And when no one is no longer around, the lighting switches off. These methods are particularly beneficial for workplace areas on a tight budget.
However, it pays to mention that nothing is perfect. The automation lighting control system has its flaws too. It could experience loss of network communication and stop working synchronously. It could have electrical faults that cause blackouts to certain areas. Or there are instances where some lighting does not fit compatibly and leads to unwanted flickering.
Whenever you experience malfunctions, the safest solution is to call for an expert technician. Someone knowledgeable in handling these issues will not do more damage. Thus, you can trust them to offer various services with credibility. Often, they will include assistance in hardware replacement, fault finding, investigation, and programming services. In the end, the goal is to use your lighting control system efficiently.
Why Should You Install Lighting Control Systems

,